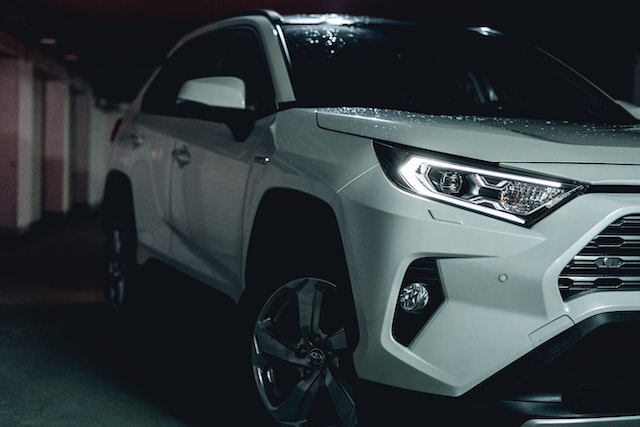 Cargroot is reader-supported. When you buy through links on our site, we may earn an affiliate commission.
Toyota RAV4 is one of the top-selling models from the company. It's been designed to provide consumers with the benefits of an SUV, such as a higher cargo room and improved exterior while keeping the fuel consumption and maneuverability of a compact car. 
While the model is popular amongst car lovers, there needs to be more clarity for first-time buyers regarding the availability of the third row of seats. 
Let's dig deep and find out whether there is a 3rd row available and, if not, what are the best alternatives.
RAV4: A Perfect Family Car
The Japanese automobile giant Toyota launched the first edition of the RAV4 model in 1994 in Europe and Japan and 1996 in North America. The term RAV4 refers to Recreating an Active Vehicle with 4-wheel drive, as some of the top models from this range come with a full-time 4-wheel drive feature.
The car comes with some advanced features, such as various drive modes to match your mood, multi-link rear suspension, AWD, and much more. The vehicle has high responsiveness and drivability thanks to AWD, compared to non-AWD cars. So whether you are looking for a family car for a daily commute or a ride for your yearly holidays, Toyota RAV4 offers everything you need. 
You can find RAV4 features in detail here.
But What about the Seating Capacity?
Some RAV4 models feature an additional third row of seats—particularly the second and third-generation models launched between 2005 and 2012. 
But the company soon realized that that's not what buyers were looking for in this car, particularly in the American market where the average family size is just above 3. The USP of the vehicle is its SUV-like feel and the price of a compact car. 
No wonder the company has ditched the idea of adding a row of seats to the newer models. Currently, there are no 7-seater RAV4 models available. So if you are looking for one, you need to settle with an older model. 
7-Seater RAV4: Is It A Better Option for You?
It's totally subjective. No doubt RAV4 is one of the highest-selling family cars in the US, having sold nearly 500k units but is it worth paying more for a 7-seater version?
For some instances, a bigger SUV may give you higher stability and loading capacity than a compact. Also, you can't overlook the extra legroom and interior space. Especially if you have regular long trips with your family and children, owning a 7-seater might be a good idea. 
Unfortunately, the company has totally stopped the production of the 7-seater RAV4. So if you want one, you must dig deep and find a model manufactured between 2005 and 2012. 
On the contrary, stick to the compact version if you have a small family of 3-4. Due to its constant demand and production, you will enjoy all the latest features and benefits you may not find in a decade-old 7-seater. 
What are the Alternatives?
Can't find the 7-seater RAV4? No need to worry! 
RAV 4 has been one of the most successful Toyota cars ever. With a total of 10 million units sold worldwide, it's popular amongst the masses. It's a  compact car with a superb interior, better towing ability, and road-handling capacity that won't break the bank. 
But you need to look elsewhere if you have more people to carry. Let's look at some of the top models from Toyota offering a third row of seats. 
1. Toyota Land Cruiser
The efficient and luxurious – Enjoy the best of both with Toyota Land Cruiser. With a spacious interior, powerful engine, and high wheelbase, this has to be up there with Toyota's best SUVs. 
2. Highlander Hybrid
If you are looking for a reasonably priced SUV, you can go with the Highlander Hybrid. This 8-seater SUV is famous for its drivability, TSS safety technology, and comfort, not to mention the more considerable legroom and loading capacity. 
3. 4Runner
Made for rough roads, 4Runner is all about power and drivability. It was launched in 1984 and has been one of the best 8-seater SUVs in the US since then. The price tag of 4Runner is the closest to RAV4, so if you are strictly under budget, 4Runner might be a good option for your next ride. 
5. Sequoia
The power of V8 and AWD system – This popular 8-seater SUV features high wheel clearance, a more significant interior, and an exceptional towing capacity. Multiple driving modes and advanced rear suspensions make it a strong contender for your next family SUV.  
Read More