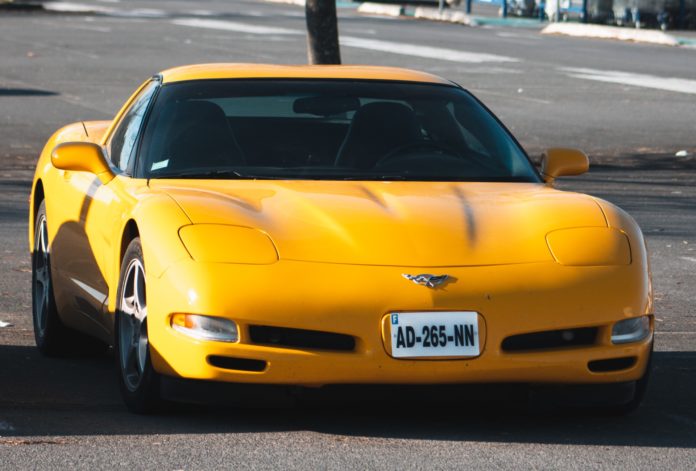 Cargroot is reader-supported. When you buy through links on our site, we may earn an affiliate commission.
LY6 and LQ9 belong to the LS engine series from General Motors, featuring 3rd and 4th generation V8 small-block gasoline engines. Often referred to as Small Block Chevrolets, these engineers are associated with power and have appeared in several sporty cars such as the Corvette 1997. 
It was only a matter of time before the company decided to put these engines into SUVs and trucks. LY6 and LQ9 are the results of this approach, as GM has manufactured these LS engines to power some of its pickup trucks and mid-large SUVs. The company marketed them as Vortec 6000, Vortex HO6000, and Vortec MAX. 
These engines are often considered one of the top-performing truck engines from GM. In this guide, I will discuss both, analyze the differences, and give you my verdict. Let's dig further.
LY6
Between 2007 and 2010, Many GM SUVs and trucks were powered by LY6 engines. It's a 6L 4th Gen LS engine made of cast iron block and is mainly used in heavy trucks and pickup vehicles. The engine was also called Vortec 6000, but that was just a marketing gimmick. 
The engine shares much of the specifications from other LG engineers from GM. For instance, it has the same 4-inch bore and 3.6-inch stroke length and a similar valve timing as its predecessor, LQ4. 
The engine was developed for SUVs and loading vehicles mostly. That's why the emphasis is more on torque rather than on horsepower. In standard condition, it produces 365 horsepower at 5600 RPM and a torque of 385 pounds/foot at 4400 RPM, which are decent numbers on paper. 
Although it's a high torque engine with a compression ratio of 9:6:1, it can reach up to 6000 RPM, which is impressive considering it's just a 6L V8. Just like LS3 models, it features rectangle port cylinder heads, increasing the performance slightly. Most of the specifications of LY6 are similar to the predecessor LS3, but we don't see exhaust valves filled with Sodium. 
Remember that all the above numbers from LY6 were measured with 87 Octane fuel. So, expect more power and performance if you use high-octane fuel in the car.
What are the Advantages of LY6 Engines?
LY6s were designed to power big trucks and SUVs, but it also delivers decent performance and fuel economy. The 2007 Chevy Silverado powered by L6 reached from 0 to 60Mph in just 6.9, which is impressive for an SUV. It took just 16 seconds to travel 0.25 miles. 
These are the stock numbers with a fresh-out-of-the-box engine, and if you can modify and optimize it for performance or fuel economy, you can extract a lot more from this engine. The predecessor LS3 focused more on performance, sidelining fuel economy and power. But LY6, with a bit of modification, can give you all of that at a nominal cost.
Vehicles with LY6 Engines
Chevrolet Silverado 2500 HD, 3500 HD

GMC Sierra 2500 HD, 3500 HD

GMC Yukon XL 2500 HD

Chevrolet Suburban 2500

GMC Savana 2500, 3500

Chevrolet Express 2500, 3500
LQ9
LQ9 is a 6.0L 3rd Gen small block engine used in GM vehicles from 2002-2007. The model was later replaced by LY6. Like LY6, the engine was marketed as Vortec 6000 and Vortec MAX. 
The engine produced decent horsepower and torque, making it a preferred choice for loading vehicles, big-size SUVs, and trucks. It was also heavily upgradeable in superchargers, turbo, cylinder heads, nitrous oxide, and more. 
The iron block cylinder has a displacement of 364 CID, a bore diameter of 4 inches, and the same stroke length of 3.622 inches. The engine had a comparison ratio of 10:1:1 and was able to produce up to 345 horsepower and a torque of 380 feet/pound.
Vehicles with LQ9 Engines
Cadillac Escalade

Cadillac Escalade EXT

Chevrolet Silverado HO edition

GMC Sierra HO

Chevrolet Silverado Classic Vortec MAX

Cadillac Escalade ESV

GMC Sierra 1500 Classic VortecMAX
LY6 Vs LQ9
| | | |
| --- | --- | --- |
| Specification | LY6 | LQ9 |
| Years of Manufacturing | 2007-2010 | 2002-2007 |
| Horsepower | 364 | 345 |
| Compression Ratio | 9:6:1 | 10:1:1 |
| Torque | 383 ft/pound | 380 ft/pound |
| Displacement | 364 CID | 364 CID |
| Stroke Length | 3.622-inch | 3.622-inch |
| Bore Diameter | 4-inch | 4-inch |
| Piston Style | Valve reliefs | Flat top piston |
| Intake Port Shape | Rectangle | D-port |
| Intake Runner Volume | 257cc | 210cc |
| Exhaust Runner Volume | 87cc | 75cc |