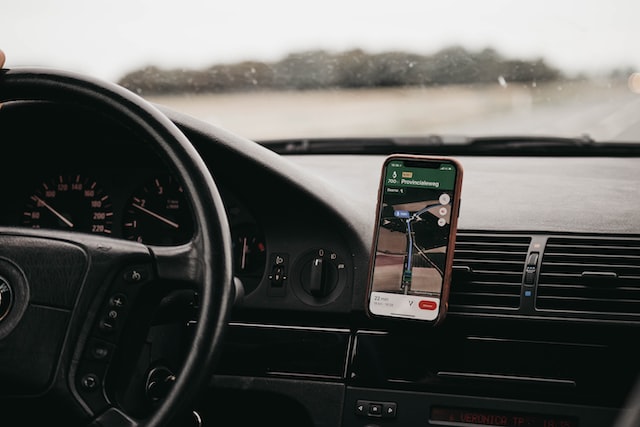 Cargroot is reader-supported. When you buy through links on our site, we may earn an affiliate commission.
Driving is already a tiring task which requires concentration and if you have to look at your device again and again to get the routes, wouldn't it be tough? Well, thanks to Google Maps. To Keep it simple and straight, you can simply enable the Google Maps voice direction commands and play them through your car speakers.
But wait, what if it doesn't work? What if you face this annoying "Google Maps Won't Play Through Car Speakers" issue? How to fix it? And what are the possible methods to do the same? Let us read this guide and get the answers to all your questions.
Does Google Maps talk through car speakers?
There are many queries regarding whether Google Maps can talk to a person through navigation or not and the answer is, no, Google Maps can not talk to you one-on-one through voice commands. However, it can give you navigation using voice commands and can also be connected to your car speakers. 
Does Google Maps give voice directions?
Yes, through the Google Maps application, you can get the voice direction straight to your ears without looking through your phone. However, for this, you must enable the voice direction settings and keep your device's volume up.
Why Can't I Hear Google Maps Direction Through Car Speakers?
There are various reasons why you may not be able to hear the Google Maps direction through your car speakers. It could be as small as a minor glitch or as serious as a faulty connection. Following are some of the quick fixes for the issue-
1- Give a quick check to your internet connection
Let us start with the basics. If you aren't able to use Google voice navigation through your car speakers, then the first thing you need to check is the internet connection of the same.
See if your phone has a working internet data connection or not because if the signals are weak, it may face difficulty in loading the audio directions and thus, you should make sure of the same. If you aren't able to find the networks, turn off your data and then turn it on again. 
2- Enable your Play Voice Over Bluetooth option
So if you have noticed, you would see that there's is an option to Play Voice over Bluetooth in your application. This feature is built to ensure that you will be able to hear the navigations when your phone is connected to a Bluetooth device or to your car speakers. To enable it, you need to follow the given settings-
First, open the

Google Maps app.

Go to your

profile picture icon.

Tap on

Settings.

Hover to

Navigation

Tap on

Play voice over Bluetooth

and

turn it on

.
3- Ensure your Bluetooth is connected
In order to hear your Google maps navigation through your car speakers, you need to ensure that you have activated your car's Bluetooth connectivity along with your device's one. It is required for both devices to build a well-established connection first. And if it fails, you will not be able to hear the navigations. So following are the steps to check the Bluetooth connection status of your device-
For your device-
To get started, you need to swipe down the home page first. Or Alternatively, go to

settings>Bluetooth.

Now check if the Bluetooth is turned on or not.

If it is not, turn it on.
For your car-
First, go to the

Menu.

Tap on the

Bluetooth Connectivity

option.

Turn it

On

.
Note- Ensure that your device is connected to your car or not. If not, disable the connection and enable it again.
4- Turn up your volume
It may be the issue that you haven't turned up your Google Maps app volume and due to this, you aren't able to hear it through your car speakers. For this, the following are the steps to do-
First, go to your device and open the

Google Maps

app.

Now tap on your

profile picture.

Navigate to

settings.

Tap on

Navigation settings.

Hover to

Voice Level.

Select

Louder.
5- Clear the Map's Cache 
It may be a glitch due to your app's cache which may make your voice connection unstable. For that, it is good to clear your Google Maps cache so that this problem may not appear again. To delete those temporary files, the following is the process-
First, open your device.

Go to

Settings.

Tap on the

Apps s

ection.

Go to the

Google Maps

app

.

Tap on

Clear the Cache

option.
6- Update your app
It is also vital to see if the app that you're using is updated or not. If it is outdated, or you have not updated it yet, try updating the version and then connect it with Bluetooth to your car speakers. You can find the update application option in the app itself. 
Note- It may also work in reverse. For eg, if you have just updated your application and are seeing that since then you aren't able to play the navigation through your car speakers, then try switching back to one version back and see if the issue still appears. 
7- Check the USB cable
If you have established the connection with the USB cable to your car's audio system with your device, and then you're facing this error, make sure that you set the USB cable again and ensure that it is plugged in. If it is, you also must make sure that you have turned off the Play voice over Bluetooth settings. If you have already done both and still facing the issue, check if the cable is in a good condition or not.
Wrapping up,
These were the fixes by which you for sure can hear the easy Google Maps navigations straight through your car speakers. All these methods are already tried and tested and thus, you can easily try and check if it works for you. Also, if you're facing any issues or you feel that we haven't covered up a piece of information that you know, please comment below and let us know. 
FAQ
1- What to do if I'm unable to hear Google voice navigations through my device?
– If you're not able to hear the directions, the first thing you should be doing is to give a quick check to your volume button. Ensure that you have not muted the voice or made it down. It is a common mistake that you might make and not realise. For that, just press your volume button up and see if the volume is up. 
2- Why won't my Google Maps talk to me in my car?
Please know that the Google Maps application can not talk individually. However, if you have updated the location, it will surely navigate you with voice commands about the shortest routes, turns, traffic and more. If you're unable to hear that through your car speaker, you must make sure that it is well connected to your device either via Bluetooth or a USB cable.
3- Why is Google Maps sound not working on iPhone?
If the Google Map navigation isn't working on your iPhone, then the very first thing to look for is the voice. See if you have muted the voice. If the volume is high, go to settings and give a check to the loud volume option.