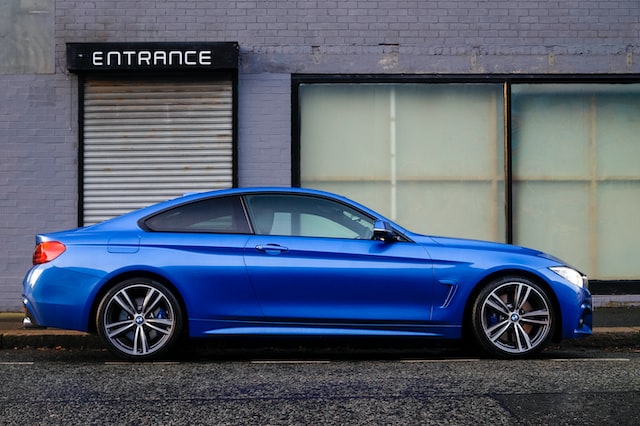 Cargroot is reader-supported. When you buy through links on our site, we may earn an affiliate commission.
A fuel pump is an integral part of any vehicle's machinery. It ensures continuous fuel delivery, rapid performance, and smooth engine ignition. Today we are comparing pumps from Delphi and AC Delco – the two market leaders in the arena.
Choosing the proper fuel pump might be hectic, mainly if you are not an automobile freak. Many factors determine a good fuel pump, such as fitting, reliability, compression, and overall performance.
Delphi and AC Delco have been manufacturing the best fuel pumps for numerous vehicles. Let's analyze them both and find the best suited for your car.
Delphi Fuel Pumps
Delphi Technologies was founded in 2017 as a part of General Motors but later split and started working as an independent automobile firm. The company is known for its high-quality fuel pumps, combustion systems, electric counterparts, and support software for commercial vehicles and passenger cars.
Even though the company is no longer a part of GM, a small production unit still develops the fuel modules for some GM vehicles, including PSA and Volkswagen.
Over the years, the company has been manufacturing state-of-the-art fuel modules and pumps. Its advanced OE technology and years of experience help produce high-performance, durable fuel pumps.
Delphi uses Integrated OE expertise to achieve the highest level of performance. The company claims the production method is the same as it uses to create its partners' fuel modules. Regarding vehicle coverage, the development team is pushing hard to provide pumps for as many vehicles as possible.
Here are some quick features of Delphi fuel pumps:
It uses anodized aluminum to create pumps that can magically decrease the flow loss by up to 100%.
The company's innovative Over-molded armature reduces the corrosion in windings, ensuring a long life for the pump.
Delphi fuel pumps feature button-styled contacts that will last up to 1 million cycles, thanks to additional wear.
Advanced mash filters can filter out large particles (up to 30 microns), which gives you cleaner fuel injection.
The company uses carbon commutators instead of copper ones, drastically reducing oxidation and preventing premature wear; It increases the pump life by up to 310%.
Workshops can easily extract pumps' performance data from Delphi's DS diagnostic tool.
AC Delco Fuel Pumps
AC Delco is an American automotive manufacturer currently owned by General Motors. The company was formed after a merger between GM's United Delco and AC Spark Plug Division in 1974. Since then, it has been developing fuel modules for GM and aftermarket parts for other vehicles.
The company offers a full range of GM-recommended fuel pumps with exact specifications, which gives it an advantage over Delphi pumps. Currently, AC Delco is the only OE supplier that provides the original GM pumps with top-notch performance and fuel delivery.
Since the GM is associated with AC Delco, it has a higher trust among customers, so it's a good idea to recommend it to your customers if you are running your workshop. The pumps come in all sizes, shapes, and specifications that you might need for a GM or non-GM vehicle.
Here are some highlights of AC Delco fuel pumps:
Most extensive vehicle coverage (up to 98%) for the models since 1986.
Each pump has been designed with industry-leading OE technology to ensure a constant fuel supply and delivery.
Roadside assistance and a 24-month/24000 miles guarantee with every pump purchase.
AC Delco pumps regulate the ignition, giving you smoother engine starts and less emission.
It increases compression and fuel efficiency, which makes it a perfect option for Turbocharged engines to maintain power and economy.
You will manage to extract slightly higher horsepower from your engine.
Installing the Fuel Pumps
It's challenging to install the fuel pump by yourself. So if you are going to DIY, here are a few essential things to keep in mind:
Always ensure that your fuel tank is empty before you proceed further. A tank full of gasoline is dangerous to operate with, and it will make a lot of mess. Also, you might damage the new pump.
Ensure the parking brakes are on and the car is parked on a solid flat surface without elevation.
Buy a few locking clips for fuel pumps if your replacement doesn't come with them.
Release the cables connecting the old pump.
Clean the tank surface and carefully remove the old pump. Read the manuals or contact your local dealer to find out how to remove the old pump.
Check the replacement pump's relay and fuse to avoid further complications.
Connect the wiring harness and hoses carefully after installing the new pump. Double-check it before you fill the gas in the tank.
Turn on the engine and let it run for a few minutes to ensure the installation is correct and there is no leakage.
Delphi or AC Delco?
As we can see, both manufacturers excel in fuel pump development. Regarding building quality and durability, Delphi pumps are in better shape. The Delphi was a clear winner in our durability test with lower corrosion, brush wear, and commutator wear.
In terms of performance and fuel delivery, AC Delco takes the lead. Because GM likes the company, they are pushing hard to maintain power and performance. Also, in terms of compatibility, AC Delco is miles ahead of Delphi.
Conclusion
This article will help you decide between Delphi and AC Delco. You can't go wrong with any of these, but if you cannot find the exact replacement, A fuel pump is an essential part of the car's interior and can be the difference between riding home and being stuck on an empty forest road. When you notice your engine making a loud, unusual noise, it's time to check the fuel pump.
Read More